Public – An App for Indian Local Videos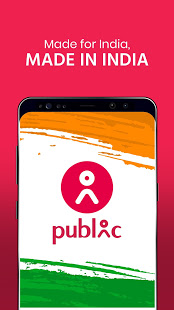 With the emergence of the internet era newspapers and magazines are starting to go obsolete. People nowadays heavily depend on visual media like televisions and internet to gather information about the world. More and more people are abandoning television and turning solely to internet to get their daily dose of news. Who can blame them; with the internet the pace at which information is shared in much higher than that of television and people can do their own research before completely believing a story. In short official channels have a hard time keeping up with the internet these days.
Public – Indian Local Videos fulfills this need to a great extent. Public – Indian Local Videos is an award winning personalized news app that is being used by millions of users in India to get accurate and relevant news. Using Public – Indian Local Videos users can get exact news and happenings of their local area in real time. The most recent updates and developments in your area are summarized into small videos and are published constantly as the news keeps changing. Instead of turning to the currupt mainstream media users can get the most unbiased news with proper facts and figures. There is no political leaning on this app and it will provide you with the most honest opinion.
Public app is currently available in Hindi, Bengali, Gujarati, Marathi, Tamil, Malayalam and Telugu for the people of Rajasthan, Uttar Pradesh, Haryana, Bihar, Jharkhand, Madhya Pradesh, Chhattisgarh, Punjab, Himachal Pradesh, West Bengal, Tripura, Telangana, Gujarat, Maharashtra, Kerala and Tamil Nadu
Public app would be the first to notify you of –
– The biggest robbery or accidents in your neighborhood
– Water shortage and traffic jams in your area
– Construction of new flyovers and rail lines in and around your city
– Free Health Checkups and Camps in your city
– News on MSP & purchase of crops, vegetables, fruits of local farmers
– Festivals and Melas taking place at your city's famous mandirs and temples
– Your daily horoscope
– Latest weather updates of your area
– Jobs and vacancies available in your city
– Religious events and functions taking place in your area
– All important updates of your city that you should know as a citizen