Nocrop Photo Editor: An App to Edit Photos With Filters&Effects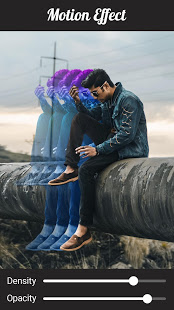 The ability to capture and edit pictures is a common feature in all smartphone. Many developers of the latest smart phones don't give much importance to the photo editing or the in-built camera application within the smartphone. The ability to tinker with and have complete freedom over your device is what most smart phone users look for when buying a mobile. In today's world having an online presence is something that is very important to uphold a status in the society. With the ever increasing penetration of social media and websites like Instagram and Facebook there is a need for people to show themselves in a presentable manner that is unique to their personality. This is where Nocrop Photo Editor comes into play.
Nocrop Photo Editor is an amazing app that allows its users to tailor, resize and retouch their pictures easily. Users are also able to add multiple Spiral and Neon filters, effects, blur background of your photos, create a pic collage or scrapbook using photo blender or apply any of various effects to your photo. This gives you a lot of room to work with. With the huge number of edits you can perform in your picutres you might be a bit intimidated if you are a beginner of photo editing. Nocrop ensures that even if you are a beginner you will be able to create beautifully edited pictures seamlessly. The ease of use of this app is extraordinary and any one can use it without any hassle.
Some of the great feautes that Nocrop offers are
Amazing Spiral and Neon effects filters. Users are able to add any of spiral effect to your pic to create a masterpiece. You can also add neon filter to give your picture a futuristic feel.
Create huge collages- Nocrop photo collage tool helps you to create collages with 100+ grids, massive backgrounds, and frames.
Professional looking blur feature – This app does a great job in making backgrounds blurred, which then can be further beautified by using various filters to create unique pictures.
Nocrop Photo blender and any of various light fx effects can revolutionize your photos with one click.
Stylize a scrapbook of your memories with the help of Nocrop which will help you improve as a photographer and an editor.