AudioLab – An Audio Editor App & Ringtone Maker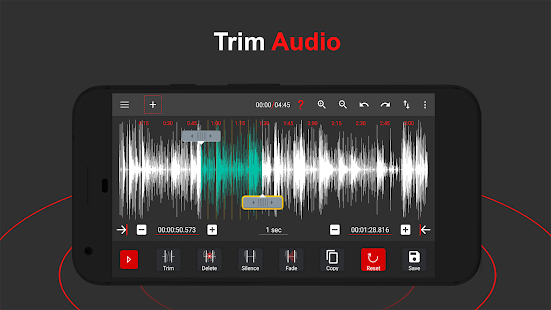 The ability to play music is one of the key features in mobile phones since its inception in the early 2000's. A smartphone without the ability to play music is not really a smartphone. It is a feature that is essential and always expected in every smartphone that is released. A lot of times smartphones don't give much emphasis on creating default applications for editing and mixing audio. This is often overlooked and ignored. This has resulted in people completely ignoring this feature in the smart phone. Users could potentially be making beats and remixes that can be of monetary gain or just for fun. AudioLab is an app that lets its users edit audio clips and files; AudioLab gives a lot of options and features to its users to a point that you wouldn't need any other audio editor on your phone. The massive number of features that the app provides is like a dream come true for anyone who has passion missing audio.
The AudioLab app is considered to be the most advance and professional audio editor on app store today. Users of this app are able to Audio Trimming which allows you to cut / crop / copy / paste / add silence / fade / undo / redo audio. Users can also do audio mixing that involves mixing up to audio, changing the speed and pitch. Users who are into the art of DJing will also have all DJ effect options and filters. Users can also do detailed Tag Editing, Audio Merging, Audio Recordeing, Audio Converting and many more features. Users are presented with an instant preview to monitor that allows you to closely monitors all the edits and make changes accordingly.
Some of the other great features of the app include –
Video To Audio Converter – Users can use this to convert large sized music videos into just audio clips of the music hence saving storage space.
Vocal Remover / Karaoke Effect – this allows you to completely remove the lyrics from songs enabling you to perform karaoke with your friends.
Voice Changer – users are able to change their voices using this feature. Some of the voice effects that you can apply are Helium, Drunk, Chipmunk & many other funny effects to your voice.