WaStat – An App for Tracking Activities in WhatsApp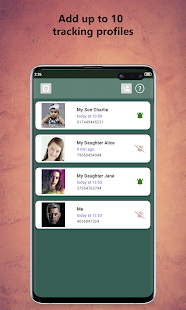 With the emergence of computers within the 21st century, the methods of official communication have changed drastically. Emails have completely replaced letters and became an inevitable part of life for most people in the world. Nowadays children even have email ids that they use for his or her personal use like chatting with friends. It's truly a motivating innovation that has completely changed the way people communicate. Applications like WhatsApp and other messengers have completely taken over. Nowadays even official and professional communication is done via apps like WhatsApp. The major player in this revolution is WhatsApp messenger. This small messenger apps allows users to send and receive all sorts of internet files and can be used for making audio, video calls and for chatting. The wide use of this app has led to people being addicted to it. Its free facility to exchange text, photos, videos, forward jokes, and other information has resulted in excessive use. The impact may cause users to lose world interest; their entire emotion may remain restricted to the App. The loss of control, serious interference in way of life (at school or work), and a continuing dependence are a number of the symptoms to spot people with WhatsApp dependence.
WaStat is the perfect solution for you to keep an eye on yours or your children's WhatsApp usage. With this app you can get a very clear idea on how much time you are spending on WhatsApp. Using this you can cut down on your usage time if you feel like you are getting addicted. With the comprehensive display on your activity you can analyse and make decisions easily. Also, if you are worried parent you can keep a close eye on your children's WhatsApp usage and can take decisions accordingly. Some of the great features of the app are:
• Show online last seen time. This is a handy feature if you want to check if your kids are logging in late at night
• Display all time intervals in a handy clock view.
• help you collect and analyse online stats for the last 30 days
• Monitor up to 10 profiles
• Send you notifications as soon as person is online
• Provide you support in shortest period
This is a great app for tracking anyone's WhatsApp usage. With the smooth interface and easy to use functions this is a must have for all WhatsApp users.