Secret Gallery – An App to Hide photos & videos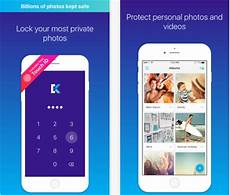 Most phones do not offer any in-app security once it gets unlocked. Your data which includes all your photos and videos can be accessed by someone who may have possibly bad intentions. This data can be used in various ways. Nowadays we keep very private data in our phones. Such data if leaked outside could affect us in a very negative way. People can completely ruin your lives if such data was available to them. Using the Secret Gallery application will help keep your data stored away in a hidden manner in your own device
The secret gallery allows you to hide your own photos and videos behind the search browser window that you do not want others to see. The secret gallery acts as a virtual safe that allows you to keep your pictures and videos hidden and camouflaged. For anyone other than you accessing your phone the app will look like a search engine. Its password protection feature ensures all your data are locked away and cannot be accessed by another else other than you. Some of the great features of the app include. Sensitive pictures, videos can be safely stored in your phone. Some of the great features of the app are.
Some of the main features of the app are :-
Search browser theme support – User can set their favourite browser as the camouflaged browser. Users can also change their other search theme at any time.
Enter your password – All the user needs in order to access the hidden gallery is the password. The user of the app can type the password in the search bar and the app will open the hidden gallery. If anything other than the password is typed the app will conduct a normal search in the internet
Hide photos and folders – Users can hide entire folders using this app.
Source delete function support – You can choose to automatically delete photos and videos from the gallery.
The application allows you to hide pictures to our hidden photo vault from system gallery wherein you can browse hidden photos in a safe place. It also supports multiple formats for the image such as jpg, png, gif and many more. By using this application, you can keep others away from your private videos and movies in a safe video vault. You will not need to worry that someone will scan your private media when you hand your phone to that person. The app also allows unlimited import files to be stored.