Pinterest- Best App to Share Pictures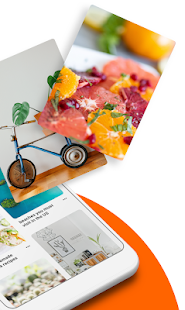 With the advancement in technology and smartphones people are being connected more and more each day. Heavy emphasis is given on sharing a person's life experience or events by sharing pictures on various social media websites. Nowadays people can make their entire lives public by live streaming and uploading pictures every day. The average consumer has many different ways to advertise themselves nowadays, with websites like Instagram and Facebook. One very effective way to share ideas and designs to a massive public is through Pinterest. You can find thousands of ideas shared and millions of images in this website for you to browse through. The Pinterest app is made is an extremely fun to use image sharing and discovering website.
Pinterest is an old very popular website that is extremely useful and fun to use. Pinterest is essentially an image sharing and social media service designed to let its users save and discover images. With Pinterest Users can experience an very customized image viewing experience. The home feed for the users will be a collection of Pins from the users, boards, and topics followed, as well as a few promoted pins and pins Pinterest has picked. On the main Pinterest page, a "pin feed" appears, displaying the chronological activity from the Pinterest boards that a user follows. Some of the main features of the app are.
Share your picture to millions of people – With sharing images on Pinterest users get a larger audience to display their talent or idea or anything they want to show to the public.
Monitize your page – If the user is getting a lot of views and hits and becomes popular in Pinterest they can use ads in their page to earn revenue
Search with pictures – Users can search the entire database using pictures instead of words. This enables users to search for particular designs. Upon using images to search users will be able to see all the similar and identical designs.
Get constantly entertained – Users can view the trending page to see what is trending on the website on that particular day. This enables the user to discover new pins and users.
Purchase Pins- Users have the ability to purchase things directly from Pinterest. If you see a great product just buy it internally.
Shopping with ease – Pinterest allows users to browse different product catalogues and gives personalized shopping recommendations with the "more from [brand]" option, showcasing a range of product Pins from the same business.