JioSwitch – Replacement Application for Share It and Xender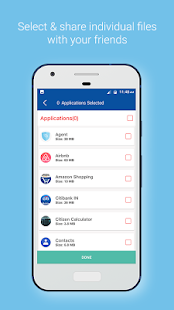 Sharing is something that we are all fond of doing. The feeling of finding something good and then sharing it with your friends to let them also be part of it is amazing. In real life, we often do this with cuisine, good locations to visit, and many products. Letting our friends aware of interesting things allows both of you to have more in common as well. We often do the same online also. When we find a funny video we usually immediately share it with someone we know. The same goes for sharing links to songs and games.
But something that we cannot usually share over the phone is larger files, like that of games and movies. We could do that seamlessly using an app called Shareit but it has turned into an ad infested application that has become clunky to use. Now people are in need of an alternative that is fast and frictionless. JioSwitch is an app that serves this purpose.
JioSwitch is an easy to use file transferring application that allows its user to share various types of files over their smartphone. With this users can transfer almost anything over their smartphones with minimum time wastage. Feeling tired of playing a mobile game alone? Is the game too big for your friend to download? With JioSwitch the user can transfer the main APK file within minutes. The app uses Wifi direct to transfer files at amazing speeds, this is like 100times faster that Bluetooth. Want to send a movie to your friend? File exceeds 1 GB? Jioswitch got you covered. With Jioswitch you don't even have to be connected to the internet to use it. There are also no ads that keep popping up between every tap.
Some of the great features of the app are
Cross-platform: Your friend has an IPhone? But you still want to share an amazing movie you watched last night? You can do that now with Jioswitch. It used to be very difficult to transfer data between Android and iOS smartphones. With Jioswitch you can do it in a few taps.
Wireless: Select individual files and share it across.
No limit: Share Photos Videos and music without any size limit. As long as the receiver's phone has enough storage, any file can be transferred regardless of their size.
Fast as Flash: Fastest file transfer happens over 100 times faster than Bluetooth.