FaceApp – An AI Face Editor App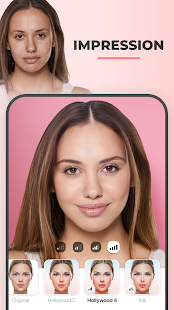 Taking selfies is something that most of us do these days. With the improving quality of smartphone cameras and people getting more and more into social media websites like Facebook and Instagram the demand for good selfies have gone up drastically. Everyone is trying to look unique or different to stand out from the rest. The usual default camera apps that come preloaded with smartphones are usually bad and clunky. You will have a bad time if you solely rely on those to edit pictures. The filters and edits on such default apps are usually boring and gets old fast. This is where FaceApp – AI Face Editor comes into play.
FaceApp – AI Face Editor is an app that can be used to edit pictures to produce extremely unique and weird pictures. With an extreme importance given to the quality part of the picture this app truly produces excellent quality edited pictures. Users can get magazine cover quality for any selfie with just a few taps. Photo editor within the app is the most advanced neural portrait editing technology. Some of the amazing features of the app are
Users can take Hollywood-ready selfies with the Impression filters. Users can change their hair colour and style. Users can also find and apply the perfect evening or day makeup using the app.
Users can select and find the perfect beard or moustache style for yourself. With many styles available for you to choose from you can spend a good amount of time looking at yourself with different beards.
Users can add a beautiful smile to pictures just like in photoshop. Users can also change the Background of the image with just a single tap.
Users can also try colour filters, lens blur, and numerous other tools
Some of the less conventional editing features that the app boasts are – Swap genders (wondered how you would look like if you were the opposite gender?), Let AI find your best hairstyle and colour, change your age: try our popular Old & Young filters, Add amazing tattoos to your face without being unemployed, Let AI find the best style for you
Over all this is a great app to use. You won't feel the time flying when using this app. It has a lot of customization options and it is easy to use. You don't need to be an expert in photography to use this app.