Cinehome – An App for Entertainment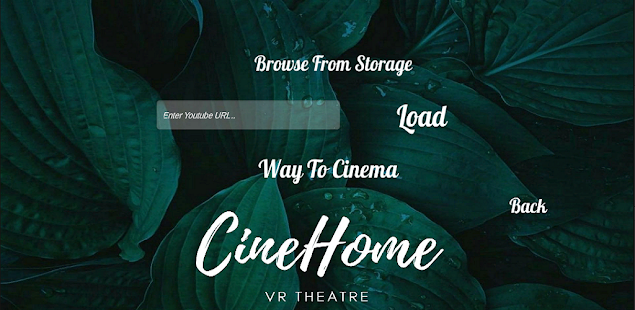 Movies and TV shows are something that is watched by all. It is a source of entertainment and induces a variety of emotions for the viewer. It is also something that is time consuming. Everyone has different preferences and taste in movies. Some maybe horror movie fans while some maybe action movie fans. The enjoyment derived from movies varies from person to person. It is the responsibility of the viewer to analyse the movie through its trailers and synopsis before actually watching it. With almost everyone having access to the internet people are able to stream movies easily now. Companies like amazon and Netflix have capitalized on this trend in a huge way making streaming services available to us for cheap prices. But most of their shows are catered towards a western audience. We Indians need our special brand of masala to satisfy our needs.
Cinehome is an app that offers you a huge collection of movies across languages and genres. It also features short films, music albums, TV shows and trailers in HD quality. All you need to do is just demand and watch your favorite film, TV shows and the trailers anywhere at any time. Cinehome app is currently available on iPhone and iPad with iOS version 9.0 and above. For our International audience, you can get the free app as part of the largest classic Malayalam movie collection platform in India is now in your country too.
The app provides the best quality streaming with the most premium experience of watching all your favorite movies. You can watch the latest TV shows, short films and LIVE music shows in the high quality. Cinehome app gives the latest updates, and video highlights. If you are not a Cinehome member, you can sign up for Cinehome and start enjoying your favorite shows from major Malayalam TV channels and then binge watches some of the classic movies such as Chemmen, Kireedam, Arayannangalude Veedu and others only on the Cinehome app.
How does Cinehome work – You have to register with Cinehome which will give you access to unlimited movies, Live TV channels and short films for one low monthly price. With the Cinehome app you can instantly watch as many Live TV channels and movies as you want, as often as you want, anytime you want. You can browse a growing selection of thousands of titles, and new episodes that are latest updates.
You can search for titles and watch immediately on your iPhone or iPad. You can also start watching on one device, and resume watching on another. By clicking INSTALL, you consent to the installation of the Cinehome application and any updates or upgrades thereafter.