Google PDF Viewer- Best App to Manage PDF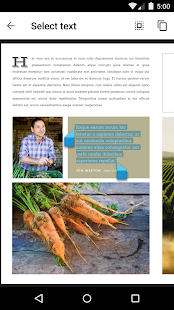 Google PDF Viewer App is primarily meant for use in the context of the android
for work program. It is available directly in Google Drive. For environments where
this cannot be deployed, Google PDF viewer offers the same capabilities in a
standalone app. Users are able to view, print, search and copy text from PDF
documents while they are on the go. No icon is available in the launcher, the app is launched when opening a PDF from downloads or another app.
Google PDF Viewer App comes under the category of Productivity in the Google
Play Store. The app requires an android device. The app is developed by Google
LLC. It is last updated on 22 nd January 2020. The current version of the app varies with the device and it has got 50,000,000+ installs in the play store. The size of the app also varies with the device. The app can be used by individuals aged 3 and above. The app has been reviewed by 318,617 users and it has got 4.3 rating in Google play store.
Highlights of the App
Very practical and light app
Google PDF Viewer App is fast and renders images quite well.
Occupies very less space on the phone
Works flawlessly
Clean interface and easy to use
Drawbacks of the App
The scrollbar on the right is too easy to accidentally get with the thumb
The app does not have marking utilities.
The app is very basic and lacks many functions like recent files
Extremely limited functionality and cannot be configured to have other apps
No customization options are available
Pages do not fit the screen. It is difficult to zoom in and out and read from a smart phone
No night mode is available to read in the dark
Sometimes it does not show files and takes too long to show files